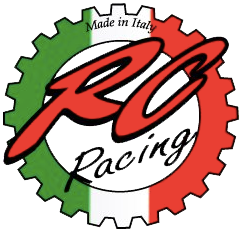 RC Medium Radiator - RACING

This Aluminum Radiator is produced by traditional methods using innovative materials with high resistance to impact and corrosion. The quality of the materials used allows excellent performance on heat exchange, combined with the great surface area which makes it a true racing product at an unbelievable price!

| | |
| --- | --- |
| Weight | 1550g complete with brackets |
| Measurements | 430 x 270 x 45 (mm) |

Adjustable Fixing Kit

Fixing Kit for radiators with a width of 250-290mm.
This Bracket is fully adjustable both in height and in width, and therefore adaptable to most fitting requirements.

RC Radiator Curtain

Aluminum frame and PVC sheet, produced entirely by hand. Suitable for colder temperatures.